Frequently Asked Questions
Are Chumley's BearCruises for Bears only?
Without a doubt, the secret to our success has been the wonderful diversity of our group. While of course we are mostly hairy beefy 'bear' types, we always maintain a great mix of young and old, singles and couples, and of course the entire menagerie of bears/cubs/otters/chubs/chasers/etc. If you are a friendly person, we welcome you warmly to join our group. That said, many of our guys have brought their straight friends and family - one of the nice things about our mixed sailing is that you can participate or not to whatever extent you prefer. When we say all are welcome, we mean all are welcome.
What is the 'vibe' on a Chumley's BearCruise?
Chumley's BearCruises were designed to be and continue to be an alternative to all-gay sailings as well as the stress of some traditional bear run weekends. Our sailings offer an opportunity to spend a full week with some amazing men from all over the world, in an environment that gives you time to get to know many of them and make friends for life. Our guests are respectful of our fellow passengers, and we expect the same of them.
Must I wear formal wear while on the ship?
While most 7-day sailings feature 2 'formal nights', like anything on board you will have plenty of options to choose to do what makes you happy. Many of our guests love to dress up, but for those who do not, all that is required in the Main Dining Room on those nights is a dress shirt and slacks. For convenience, you can always choose to rent formal wear online and have everything waiting for you in your cabin. Of course, if you prefer there are many other dining options, including having it delivered to your cabin!
Is the entire group located in the same area of the ship?
In most instances, it is likely that your cabin will be adjacent to others in our group who are in a similar cabin category. Even similar cabin types are often located in different areas and levels all over the ship, so our guests are generally in 'pockets' throughout the ship.
What is included in the pricing package?
The Chumley's BearCruise Package Pricing includes your 7-nights ship accommodations, all taxes and port fees, all shipboard meals with 24/7 coffee & tea & iced tea included, all shipboard cruise lines' entertainment, CBC private Facebook group access, access to negotiated pricing at the official CBC host hotel, access to all exclusive pre-cruise and shipboard private CBC events, CBC group dining, access to purchase optional private CBC shore excursions, exclusive gifts for CBC guests and participation credentials

Although you can opt to book airfare through the cruise line, airfare is not included in cruise cost. Alcohol is also not included.
Most lines offer complimentary coffee drinks but often also have an additional fee for 'upscale' coffee drinks.
Similarly, most ships now feature 'high-end' restaurant options for a small fee for those interested. Optional purchases such as spa treatments, in-port excursions, souvenirs and casino games are also not included.
Is this an all-gay cruise?
No, we are a very large group booked on a 'regularly scheduled' sailing, which allows us to offer much better pricing than 'all-gay' charters. We find that our guests are generally more interested in this relaxed and diverse environment - particpate in our events as much as you'd like, but you won't feel as though you are trapped in a week-long circuit party at sea!
How do gratuities work on board?
Most cruise lines automatically deduct a set fee (generally $10-$15 a day), which is added to your final bill at the end of the sailing. This fee covers all of your tips including maitre'd, porters, waiters, cabin steward, etc. If you feel the amount should be lowered or raised, you have the option to do so. For exceptional service, you may of course wish to personally tip a particular member of the staff personally - just as welcomed would be a mention of that staffers name in the end of sailing ship's survey.
Does the group dine together each night?
Our group does maintain a section for our own seating in the Main Dining Room each night. If you prefer to eat at another venue, or with a smaller group, that is of course always up to you. We do not require you maintain the same seat/table each night, and instead encourage you to mix it up and make new friends if you'd like.
What if I don't have anyone to share a cabin with me?
Most cruise cabins are booked double-occupancy, so unless you prefer to be alone (usually at twice the cost), you will want to have a cabinmate. If you have a partner or friend to join you that is great, but if not most likely you will find a great potential cabinmate through our online groups. By posting your preferences (i.e. cabin type, smoker or not, snorer or not, early riser or late night party guy, etc), most of our guests find great cabinmates. As we get closer to our sailing date, our travel agents will introduce any remaining guests still seeking a mate based on cabin type.
Will I be comfortable if I am a single guy in the group?
We estimate that most of our sailings are comprised of about 50-65% 'couples', but of course everyone has their own idea of what that term means! We always have a few 'single-only' gatherings so you can have time with other single guys if you prefer. Our primary goal is and always has been on bringing warm and friendly men together, and we believe this has been the key to our success for more than a decade.
Can I bring valuables on board?
Most cabins will have a self-activated safe, and you can certainly opt to have select items kept in the ship's safe via the Purser, but we suggest you only bring what is absolutely necessary. We are a casual group and want you to be able to enjoy yourself without having to worry about your valuables safety!
What are typical cabin amenities like?
Cabins on most ships will almost always featured self-controlled air conditioning, cable and network TV channels, high quality soaps and lotions, an in-room safe and complimentary room service.
Can I book through my own travel agent?
We can only consider those who book through our group as members of our group, as we must pay for and plan for our private events, dinners, excursions, etc. We strive to offer the most affordable option and the best possible sailings.
Are there events planned on board?
In addition to the year-round online chat group, our annual sailing begins with a Bon Voyage Party in the departure city and continues with our Opening Night Cocktail Party the first night at sea. Most nights we have some type of event planned solely for our group, including Singles Mixers and Dance Parties. Our private optional excursions while in port are always popular, and dinner with the group gives our guests an opportunity to review the day and unwind after each amazing day.
I've never cruised before, will I get seasick?
Although everyone is different, it is very rare that guests get seasick on modern cruise ships. Due to the size and stabilizers of these ships, most guests tend to forget they are even at sea on most days. Of course there is always the chance of high seas, in which case meds are available for those who need them.
What is there to do on board the ship?
Like many large resorts, cruise ships offer the ability to do as much - or as little - as you would like to do. You will find state of the art gyms and spas, lectures and classes, theaters, movies and live shows. If you prefer to shop or sun by the pool, you will most likely always have plenty to do. And of course in addition to the ship's planned events, there are many private Chumley's BearCruise events as well.
We will keep you very informed as to what you should bring with you, as well as what you don't need to pack!
Do I need Cruise Insurance?
As with any type of insurance, there is never any way to be certain if it will be needed - and in fact in most cases it never will be. However, for those who have found themselves in a situation where it was needed, it is often the best dollars they have ever spent. We suggest you speak with our travel agents who can give you details unique to your plans, and then consider whether it is of value to you to have that protection.
All US citizens are required to travel with a current and valid US passport. For non-US guests, please check with the cruise line website and your consulate for details pertaining to your own requirements, and of course our travel agents can help you as needed.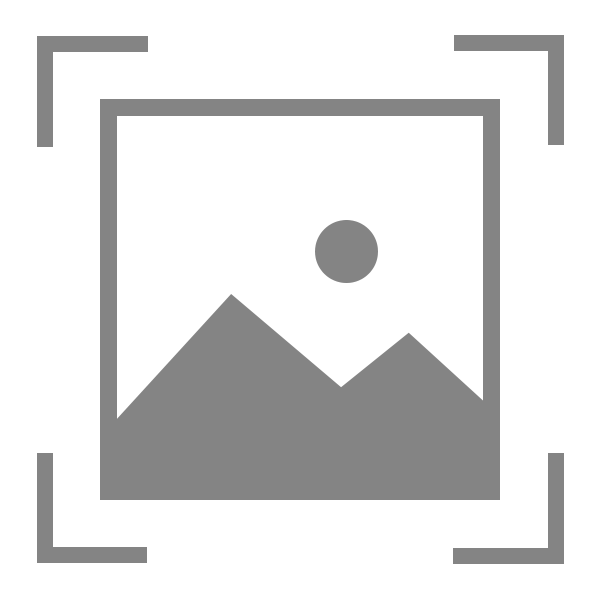 Why have I seen Chumley's BearCruise offered elsewhere?
Be aware that there are illegitimate sites that are set up to appear as though they are selling our cruises - they are absolutely not. The only way to join a Chumley's BearCruise is through this website, please don't be fooled.
Just complete the Registration Form for the sailing you are interested in, you will find this form on that sailing's page. You will be asked to submit your three first choices of cabin type in order. If you have any questions you can contact our travel agents prior to or upon sending your form. We hope you will join us, and become a member of our always-growing Chumley's BearCruise family!
Please reload